New relations take birth when honesty and technology go hand in hand. Such new relations are the assets of Spanit Building Innovations LLP, a new world of steel structures with worthy advantages that can SPAN EVERY DREAMS. A panel of technically skilled Directors, engineers, experienced workers along with the required modern machinery; Spanit ensures speedy completion of projects with the best results setting it apart from its contemporaries. Also, before a project starts, prefabricated drawings and project management forecasts from our technical team help to track the progress of work at any time.
As an acceptance of Spanit's honesty and trustworthiness, we provide our clients an additional technical supporter to help with the project, thus saving them from considerable expenditure furthermore; all the details are explained and informed to the client helping in securing their trust.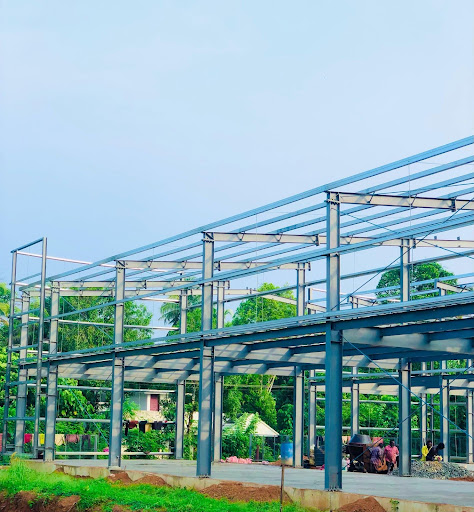 Why PEB
Why Pre-Engineered Building (PEB).
PEB systems are extensively used in industrial and many other non-residential constructions worldwide. These concepts were introduced to the Indian markets in the late 1990s with the boost up of the economy and a number of multinationals setting up their projects. The application of the pre-engineered building's concept to low-rise buildings is very economical and speedy construction. Buildings can be constructed in less than half the normal time especially when complemented with other engineered subsystems.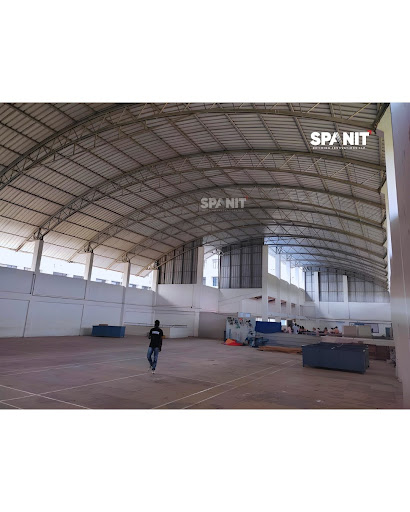 Why Space frames
Why Space frames.
Steel framed roofing systems are considered to be an ideal choice in most of the construction sectors these days and Space frames can be used efficiently to cover vast areas with minimal internal support. It can be used for workshops, garages, yards, etc. These frames are supported by piers or concrete bases. These simple structures are both attractive and strong enough and these frames can cover a large span when it is designed in a specific manner.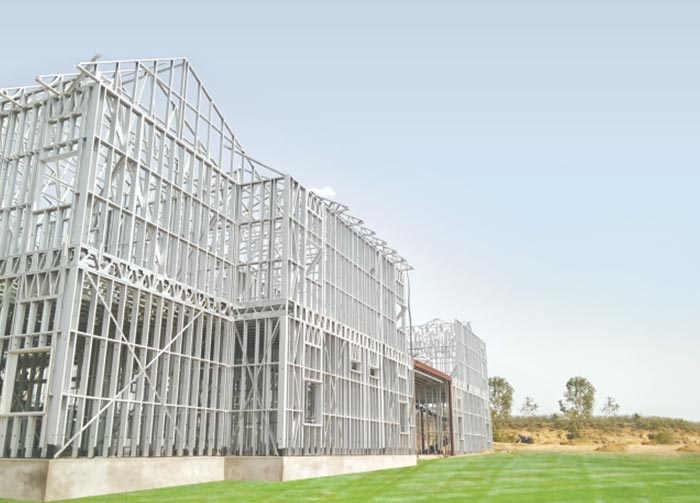 Why LGFS
Why Light Gauge Framing System.
Light gauge steel construction is very similar to wood-framed construction. In principle - the wooden framing members are replaced with thin steel sections. The steel sections used here are called cold-formed sections, which means that the sections are formed or given shape at room temperature in contrast to thicker hot rolled sections that are shaped while the steel is molten hot. Cold-formed steel is shaped by guiding thin sheets of steel through a series of rollers, each roller changing the shape very slightly, with the net result of converting a flat sheet of steel into a C or S-shaped section.
Vision
Vision
Our vision is to become the best organization in the Pre-Engineered steel building industry. we always consider more than just how to build a steel building: we also evaluate how long it will stand up to fulfill the investors desire.
Mission
Mission
Spanit's mission is to provide an excellent solution for Pre-Engineered Steel Building with no compromise in quality within the company's slogan "spanning your dreams", offering you the most trustworthy relation with the purity of iron.